JORGE'S PAINTING
SERVICES
HOUSE PAINTING, PAINTING CONTRACTORS, SPARKS, NV
Benefits of Hiring Our Professional Sparks, Nevada Painters: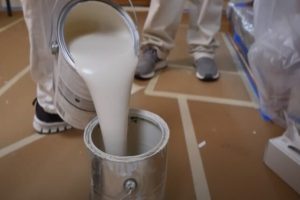 When you select one of our house painters for interior or exterior house painting projects, the benefits are numerous. There is no doubt that our painters are experts in their respective fields. 
We use the best techniques, equipment, and products available to create professional-quality results every time. We paint in an expert manner, using appropriate products and techniques. 
This is to ensure products match the requirements of customers and deliver quick, trouble-free, and cost-effective services. 
When comparing a painting company for your painting projects, you should take time to understand the following points:
The experience of professional painters: 
When you hire our experienced painters, you not only benefit from high quality and fast painters but also create excellent customer experiences. 
Experienced painters are well equipped with all the latest tools and techniques and use them to deliver pain-free services. 
When you give time to our professional painter, he will understand your needs, requirements, and suggestions and accordingly offer the best solution. 
Thus experience and knowledge of professional painters give you peace of mind and reduce the risk of any errors or mistakes while painting.

The well-equipped and qualified team: 
Each and every member of our painting project team must be well equipped with all the required tools and equipment. We are trained and experienced in our work. This enables us to work efficiently, without any errors and in time, and within the budget set by you. 
Our painters have to be courteous and polite to all the clients and use polite language when addressing them, in order to maintain good relations with them. Team members must be trustworthy, responsible, punctual, and knowledgeable.
When hiring our painters, you will rest assured that we possess all the skills, knowledge, and experience required for painting. The team we work with always include basic painting materials like oil, paint, brushes, and other necessary material like rags, vinyl sheets, etc.
The standard of work: 
It is very important to hire painters who portray the highest standard of professionalism. They should paint with full dedication and skill, in all kinds of situations. The painters should never compromise upon their work ethics and should be honest, genuine, and ethical, for them to portray an image of excellence. 
They should have the capability of handling any kind of painting project on time and they should give proper time and attention to each and every client they are assigned. They should be aware of the client's requirements and work according to it. 
Painters should be timely in their delivery because customer satisfaction is the only goal of a painting company.
The reliability of the painters: 
Another very important factor that one should take into consideration when hiring painters is the reliability of the painters. Each and every painter have their own special qualities, skills, and capabilities.
The quality of the services: 
Many people assume that all painters are equal when it comes to their quality of work, but nothing could be further from the truth. There are different painters who offer different kinds of services. 
It is important to choose the right kind of services for your painting projects. The painters we work with offer high-quality services and are more reliable, and hence, are more likely to finish the job on time.
The pricing policy: 
It is important to know the cost before hiring professional painters. Some painters offer prices that are cheaper than others, and hence, it is important to take these prices with a pinch of salt. 
The best thing about hiring our professionals is that they would be able to quote the prices based on the entire painting project. This will include the price of materials as well as the expenses for hiring our painters.
Many business owners make the mistake of hiring just anyone for painting or renovation work because they are under the impression that hiring a professional will increase their chances of getting the quality work they need to be done. 
However, there are many reasons why hiring professional painters is a great choice. For one, it can be very expensive to hire an individual who doesn't have any experience painting or renovating a business's interior or exterior. 
In addition to that, it can be difficult to find qualified individuals in your area and it can take time to research potential painters so that you can get the right product knowledge and experience from someone that has experience dealing with what you want to be done on your property. 
Our skilled and trained professionals ensure customer satisfaction always! They reduce your stress levels and provide excellent quality results, and save you time!
Residential and Commercial painters are professionals. This means that they have been trained to do various types of work, not just paint. Many people often get into painting or renovating a commercial building or home without getting the appropriate professional painters that they need. 
A lot of this is because of cost or lack of knowledge. It can be very difficult to find quality painters in your area and if you do, they may not work well with other people or with the dimensions of the painting project you are working on. 
If you don't take the time to research local painting businesses, you could easily hire the wrong professional painters and end up with a subpar painting project.
Many residential buildings and businesses have spaces that are awkward or hard to access. This can create long, frustrating hours for workers and can also mean that they miss out on better quality paint jobs and other elements that can make a commercial space more usable and attractive. 
There are many different elements that you need to take into consideration when you are looking to hire any type of painter. One of the most important is getting painters who can get the job done quickly and efficiently and with minimal mess or damage to the area.
All our painters are experienced and skilled in indoor and outdoor painting techniques. They know how to use the right paints, chemicals, and equipment to paint the walls and floors in a timely manner. This results in fewer missed areas and less downtime for both the painter and the clients.
There are many other reasons that painters are the right professional to use when painting your home or business. If you haven't thought of using painters for your next project, you should definitely consider it. 
They may be just what you need in terms of finishing the job on time and within a budget. Take the time to look at all the benefits of using a painter and call our best painting contractors Sparks, Nevada has to offer.
Why is painting the interior of your home the best option for your home if you are considering remodeling? 
There are actually a lot of reasons to consider painting the interiors of your home. 
Hiring one of our skilled contractors will save you a lot of money in the long run because you do not have to spend all of your time painting yourself.
If you are not experienced with painting, however, hiring experienced and skilled painters to paint your walls or other rooms can give you the best quality results and save you a lot of money.
The reason why most homebuyers hire house painters is that they can do the work faster than homeowners. 
Painters know how to tackle different kinds of projects well and so you can expect fast and quality results. They are also well equipped with tools and equipment that you do not usually see when looking at home-improvement stores. 
It is thus essential to choose painters who are well equipped with their equipment as well as tools for safety purposes.
You may think that hiring house painters means that you have to spend extra money. This is not true. 
The professional interior painters we work with will work within your budget.
The third reason why it is advisable to hire one of our professionals is that you will get the best quality of interior painting job. 
Experienced and skilled professionals:
It is also important to note that our painters have experience in interior painting and hence they know the different techniques involved. 
Moreover, they also know how to cover up flaws so that there are no visible signs of damage on the exterior. They have the right tools needed to ensure that the project is completed efficiently and smoothly.
A lot of homeowners prefer hiring painters to paint their homes because they can manage the job better than they could themselves.
Painters are trained to tackle various types of projects and they can use modern equipment like sprayers and other tools. 
We also have the expertise to use adhesives and other materials for a faster and easier finish on your home. Thus, you can expect your walls to be beautiful and attractive even if you leave the job to professionals.
Painting is one of the most important repairs you need to do for your home. 
Thus, if you want the job done right the first time, then call us today for a free no-obligation quote. 
We have some of the best prices in town and our team is knowledgeable and very friendly.
These are the reasons why painting contractors are the best option for your house painting needs. 
If you are interested in hiring painters for your house, you should call us today and book an appointment with one of our contractors.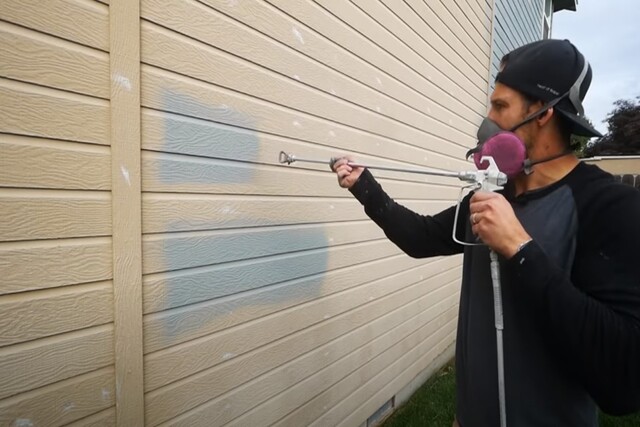 The first and most important reason to hire a professional exterior painter is their skill and experience. 
Experience in the profession is important as it gives the contractor the edge over the homeowners or business ventures attempting repairs themselves. 
Our Sparks painting contractors are skilled at working with all different types of surfaces such as wood, brick, stone, asphalt, pavers, concrete, etc. We can also work on extremely hard surfaces like concrete, asphalt, and granite.
The next reason to consider our professional services is the overall efficiency and time that we save. Time is money when you have an event coming up and need to get the outdoor area painted quickly and efficiently. 
Time is important to the client or owner of the property as well, who needs to be out quickly in order to do the necessary repairs. 
When you use our professional service, you can expect us to finish in a timely fashion allowing you the ability to get back on track with your plans for the party. 
We will also leave the area looking great so that your guests can enjoy your special day as well.
Safety is another important reason to consider the services of our professionals. The contractors we work with are well equipped to handle high winds, heavy rains, extreme heat, and extreme cold. 
They are skilled at using high-pressure equipment during the process of painting, which is very important to protect the people working and the property on the outside. Proper product knowledge is also a must for these types of professionals.
When you hire our professional painting services, you will have no worries about safety issues. 
The right equipment and skills:
We have the right equipment for working around the house such as a ladder and scaffolding as well as appropriate gear to do the job right every time! 
The professionals you hire from our team, are well trained and fully insured workers.
In the area of painting the outside of your home, there are numerous options available to you. 
These options range from painting the exterior of your home yourself to hiring a professional to do the job. 
If you are going to attempt the job yourself, you should be well equipped with the proper supplies as well as tools to do the job properly. 
You should be well versed in the proper procedures for painting as well as any safety tips to keep you safe.
When it comes to painting the exterior of your home, you have a lot of choices. There are lots of different techniques that you can use when painting the outside of the home.
It depends on how much time you want to spend on the project as well as the amount of money you are willing to spend. 
There are many different paint products available as well as brushes and other materials. 
Some are better than others. Hiring our professional painters, we have the benefit of experience as well as equipment to make the job go smoothly and we know what to look for.
Painting the outside of your home can help to bring life back into the building. Many times people will put this off until there is damage done to the outside of the house and all the enjoyment and fun is taken away. 
It is a matter of pride as well as protecting your investment if you want to keep your property looking beautiful. Hiring professionals to paint your exterior wall will help you achieve the results you want.
You can have a beautiful exterior to look at when you hire one of our professionals to paint it. 
There are many reasons you should think about having this done as well as maintaining a safe environment for your family. The paint you purchase will last for years if you take the time to care for it properly. 
You may even decide that you would like to sell your property and this can add to the value if you do this process right.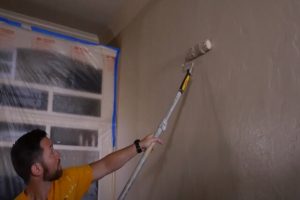 If you've ever needed some professional residential painting services, then you know how important it is to hire an experienced and reliable contractor.
The long-term benefits of hiring professionals are a dependable, cost-effective solution to your painting needs. There are many benefits that can be had by hiring residential painters over doing it yourself.
First, residential painters offer exceptional results because they are trained in all the different aspects of painting, from prep to cleanup. In addition, residential painters offer high-quality paint & materials, which save you time and money compared to purchasing materials locally. Here are five benefits of hiring professional residential painters:
Hiring residential painting contractors offers convenience for you because you don't have to do all the research necessary in order to find quality products and services. Many times, residential painters are able to source high-quality products and services that are not available in your area at prices you can afford.
When you hire someone, this means you can focus on the painting process instead of trying to find quality products and services. In most cases, residential painting contractors will provide consultations to ensure you're happy with the end result. After all, you'll be the one living with the results!
When you hire painting contractors, you ensure they have the experience and skills necessary to get the job done right the first time. You know you'll be working with professionals with a wealth of experience in providing home improvement services and a wide variety of products and materials to paint your home.
As such, you're guaranteed to get a quality paint job that looks great and stays protected for years to come.
Another advantage of contacting professional painting contractors is the chance to save money. If you hire someone to do the job, instead of doing it yourself, you can likely expect to pay less than you might if you attempted to tackle the project on your own.
Residential painters typically charge less than skilled industrial painters and, depending on the type of painting project you have, may even offer discounts or specials. For example, you can get discounts for finishing different parts of your home at the same time.
As a result, hiring our residential painters can save you hundreds, if not thousands of dollars over the course of the project.
Once you've decided to hire an individual or team of painting contractors to finish your home's painting project, you can get started right away. They'll have all the equipment and training necessary to get the job done in a timely and cost-effective manner.
If you're wondering whether you should hire a professional painting company for your next painting project, the first benefit you should consider is the quality of the finished job.
Most residential painters are adept at completing jobs of this size and complexity, and they can provide a high level of quality work that will impress anyone who sees your home.
A great painting company will have the latest equipment, and it should be using those tools in its current inventory. It's important to hire a painting company that has received accreditation, and those companies will typically have a long list of satisfied customers to boast about.
Another benefit of going with a reputable painting contractor is the safety and security that come with hiring them. When painting your home, you don't want any room for risk, and you should have an experienced contractor to cover all of the areas that could need painting or touch-ups.
Additionally, most companies are licensed, so you know that they follow safety standards to a tee. Additionally, you'll want to hire a company that offers insurance against damage or injury, and it's a good idea to inquire about these types of insurances when you're talking with the staff members.
In short, if you're thinking about painting your home yourself, you'll likely find a number of benefits of hiring professional residential painting contractors. From the cost and time benefits to the security and peace of mind that comes from knowing the quality of work you're getting, it's a clear choice.
It's worth spending the extra time and money to make sure that your home is in as good condition as possible, so why not use the opportunity to get the quality you deserve?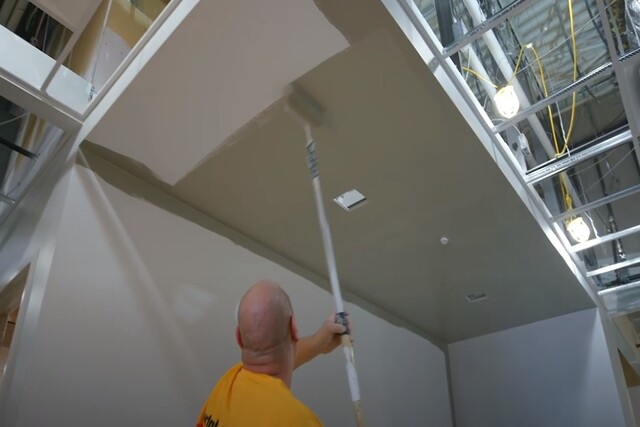 There are many reasons why hiring professional commercial painters can be a great choice. The first one comes down to efficiency. The better the quality of work the more cost-effective it is for any business.
When you hire our commercial painters, you can be assured you are getting a high standard of work. They are experienced painters who have taken the time to master their trade and the art of applying the right amount of pressure to ensure that the walls are properly painted.
They will also know how long each wall takes to dry, so they can schedule the job accordingly.
Another reason why hiring professional painters can be a smart choice is time management. When you hire commercial painters, you can be assured you are getting someone who will arrive on time to complete the work.
There is no question about the quality of the work because it is done by our skilled professionals who have been practicing for years. You won't have to waste time waiting on someone to finish another job or wondering when they will return.
The final reason why hiring commercial painters can be a great idea, besides efficiency and quality results, is the reduction in expenses.
Benefits of commercial painters:
You do not need to worry about paying for expensive equipment, supplies, or special training to get the job done correctly. You do not have to pay for anything special like on-site drying machines.
Most of our commercial painters use high-quality and durable materials that can withstand any type of condition.
This will save you money in the long run, allowing you to do more of the things you enjoy doing, like entertaining your friends and family.
Another benefit to hiring commercial painters is the reduction in headaches and migraines that are common to most business owners.
With all the right paints used in commercial painters, you can rest assured that your home or office is completely safe for your family. There is no need to worry about the health and safety of your family in the home.
The cost of hiring commercial painters is also considerably less than it would cost you to do all the work yourself. This makes commercial painters a very affordable option for anyone who wants quality work done in a timely manner.
No one wants to be spending valuable time away from their family, but painters are available when you need them. With the economy today and rising prices, it makes perfect sense to hire the right people for the job when you need them.
As you can see, there are a few good reasons why hiring our commercial painters is a good option for nearly everyone. If you have the budget and the need for quality work, then this is a great way to get the job done.
If you are only looking for a painting job on a temporary basis, you may not want to invest the money into hiring commercial painters.
Either way, hiring the best painters Sparks Nevada has to offer with our crew, it is a great way to make the experience enjoyable and stress-free.
Deck and Fence Staining and Finishing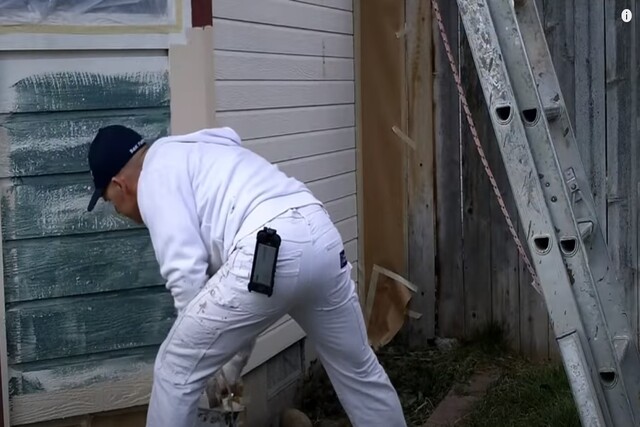 Should you paint or stain your deck and fence? A natural matte look is more appealing to passersby, especially when there are no landscaping and little illumination. 
Staining wood means you won't have to worry about mold. Paint provides more variety in color, application, looks, and durability. The right finish can make a big difference in your home.
Stain is easier to apply, doesn't dry as fast as paint, and doesn't fade as quickly. While both wood stain and exterior paint can work well, they differ in terms of looks, applications, longevity, maintenance, and price. 
Staining wood means you can't sand as much because it will dull the finish. Paint lasts longer and requires less maintenance.
Paint comes in a variety of colors and styles. It's possible to find a vibrant hue that will contrast with the rest of the wood, but most people prefer a soft, natural look with few colors. 
If you're looking for more color, consider a darker wood stain. For example, hues like mahogany, pine, ash, or chestnut are commonly used.
Paint can be applied using a brush, roller, sponge, pad, or sprayer. Apply thin coats over a small area at a time so you can avoid mistakes. You can also use an insert image. 
The insert image is placed inside the wood and then removed once the paint is dry. Use your imagination to think up creative ways to incorporate images into your wooden deck and fence.
Various types of stains:
Stain is available in different types of stains, including natural look, acrylic, marine grass, wicker, and others. All of these options provide a rich, natural look that some may prefer. 
With stain, applying the stain requires scrubbing the area with a brush or sponge. Plus, if you want to blend a second color into the wood stain, you have to wait until the stain has dried completely before applying another coat.
With paint, you just dab a little on the area and let it do the work. Plus, with paint, you can choose between several different colors. 
If you're looking for a lighter, less noticeable wood stain, then opt for a pigment-based wood stain.
Some homeowners prefer a more ornate look, so they stain their wooden deck and fence in darker, earthy hues, such as brown. 
A well-constructed deck and fence can look old over time, but with a little TLC, it can still look brand new.
With the right sealer, any stains or paints you use on your deck will last a long time. Plus, a wood deck is easy to maintain. 
Simple washing with soap and water and a mild wood conditioner keeps your deck looking new year after year. But should you choose to paint or stain your deck? That's a great question and one that only you can answer.
Deck cleaning:
Wood deck cleaner, also called deck stain or deck paint, is a penetrating stain that protects the wood against outdoor elements like wind and rain, making it more durable and easier to maintain. 
Before applying deck cleaner, you'll want to make sure the deck has completely dried off and that there are no signs of wetness. 
Apply the deck cleaner in a spray bottle and shake vigorously while it's still damp. This helps break up any larger particles and spread them out.
Stain is usually applied with a sponge, but if you're looking for something a little nicer, like a sanded finish, you can use a roller or paintbrush. 
Sanding after sealing helps seal the bond between the wood deck stain and its embedded image, making it look like it was actually there. 
Should you decide to use a stain, remember that darker colors will cost more than lighter ones, so compare the overall price to your budget.
Contact Us Today at 775-418-8111